Kathy Carmuciano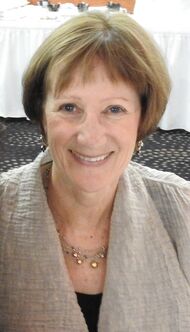 Kathy Carmuciano is a Kinesiology practitioner, with 24 years of experience in clinical practice and education. In addition, Kathy has a long history in the health care industry with 47 years nursing experience, in both the clinical and educational areas.
Kathy began her Kinesiology studies in 1995, gaining a Diploma and Advanced Diploma of Health Science in Holistic Kinesiology at the Kinesiology College for Energetic Sciences, later known as the Australian College of Complementary Medicine (ACCM). She then completed a Bachelor of Health Science (Complementary Medicine) at Charles Sturt University.
She trained at the same time as Hugo Tobar and Kerrie McFarlane.
Kathy has studied some NK courses such as Hormone Hologram, NEPS and the Chakra Hologram series. In addition, she has studied a variety of Kinesiology modalities including Applied Physiology, Rhythmic Movement Training, Transformational Kinesiology and Professional Kinesiology Practice.
Kathy works with children and adults with a variety of issues including anxiety, exam and study stress, learning difficulties, coping with change, poor confidence, low self-esteem, musculoskeletal problems as well general health and emotional wellbeing. She is passionate about Kinesiology practice and the profound transformational affects it has on clients. She considers herself very lucky to have embarked upon the Kinesiology journey.