Kendall Salzmann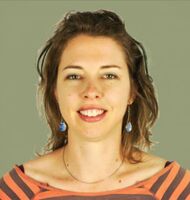 Kendall started her journey into the world of kinesiology in 2009, when she chose a fulltime commitment working at improving people's health and wellbeing through energy healing. Prior to this, she was a regular pranic healing practitioner which allowed a deep process of self-discovery and self-help to take place leading her to different variations of kinesiology.
The neuroemotional pathways of the survival emotions course was a turning point in her studies and strengthened her decision to specialise in Neuroenergetic Kinesiology which she now teaches regularly and practices as a Registered Specialised Kinesiology Practitioner.
With Neuroenergetic Kinesiology Kendall has the opportunity to combine modern study of neurology, physiology and genetics with the ancient Chinese and Indian healing arts. Kinesiology amazes her in its ability to explore deep into the energetic, physical, emotional and mental organisation of our being to uncover the blockages that affect health and wellbeing. Kendall's own journey of self-healing is her inspiration to bring together a wealth of knowledge and intuition to facilitate the most positive changes in others.
Strong from a diverse background of study, work opportunities in highly creative fields and life experiences which took her all around the world, she aims to find innovative ways to convey the teachings of kinesiology to help each of her student develop into a confident practitioner. Kendall believes that the practice of kinesiology is enriched by one's own colourful culture, traditions and experiences which enhances the power of the techniques used.
Kinesiology is one of the greatest tools to uncover who we truly are and what is possible to achieve for our wellbeing.