Neuroenergetic Kinesiology Foundation Training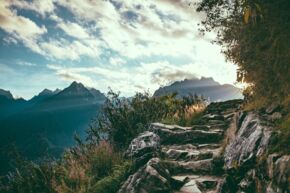 Designed to give you a sound insight into the world of kinesiology, the tools and information you will receive throughout this training package will help you decide if a career path in this modality is your next big step.
This introductory training program might be just what you have been looking for if you have a strong interest in natural therapies, a commitment to a healthy and more fulfilled approach to life and a will to improve yours and your loved ones' happiness and wellbeing.
The NK Foundation Training is comprised of the units we consider will give you enough skills to facilitate powerful healing change in yourself, your friends, family members and acquaintances.
Benefits of the Foundation Training
Introductory level courses developed with the practitioner in mind offering high levels of both theory and practical knowledge;
Excellent foundation into Traditional Chinese Medicine concepts and the yogic energy centres of the chakras and how kinesiology can make use of these comprehensive systems;
Provides the skills to balance various areas of the brain related to processing at the conscious, emotional and instinctual levels;
Develops understanding of the relationship between energetic anatomy and behavioural traits and how to incorporate these discoveries into a treatment session;
Allows you to work with the 3 most important neurological organisations in the body: the brain, the heart and the gut.
Neuroenergetic Kinesiology Foundation Workshops
NK Foundation Training Courses

Principles of Kinesiology 1

Brain Formatting

Principles of Kinesiology 2

Chakra Metaphors

Principles of Kinesiology 3

Principles of Kinesiology 4
Course Duration: 6 months
Information & Enrolment Form