Sally Urokohara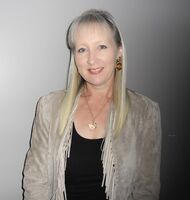 Sally's first passion was to be an interpreter: to help 2 people who speak different languages be able to understand each other. On the back of a year as a Rotary Exchange student to Japan, Sally was awarded a 5-year Monbusho (Japanese Ministry of Education) Scholarship to study at the prestigious Tokyo University of Foreign Studies where she majored in Japanese language.
Following her graduation she enjoyed a decade of working for Japanese corporate giants such as Asahi News Ltd (Tokyo) and Fuji Television (U.K.), where, due to her bilingualism, she was instrumental to international direct marketing and television production projects.
By the time she returned to Australia with her family in 2007, her focus had shifted towards wanting to help people to know their true nature – that we are all energetic beings and that feeling vibrant in our bodies has everything to do with our energy systems, diet, emotional and mental wellbeing. Just how she was going to reach people with this message was beyond her – until that light-bolt moment that she discovered Kinesiology. This was it! This was the modality that would allow her to convey her vital message. And once again she could be the interpreter - but this time she was interpreting what each individual client's body was saying so that the client themselves could understand it, to facilitate change for the better.
With a Cert IV of Kinesiology under her belt Sally began practicing as a Kinesiologist in 2009, and consecutively began working at the Australian College of Complementary Medicine as a supervisor / trainer after completing her diploma in 2010. Always wanting to learn more and have more techniques to be able to use to facilitate change for her clients, Sally signed up for her first NK course, NEPs 1, in 2015 and came away completely in awe of the depth of the work put together by Hugo Tobar. She has since done every NK course that has come to town – the equivalent of a second diploma – because, as she says, "I don't want my clients not to have this level of work available to them."
As a result of her diploma training at both the ACCM and the NK Institute, Sally is able to be an active member of both peak industry bodies, the Australian Institute of Kinesiologists, Ltd. (A.I.K.) and the Australian Kinesiology Association (A.K.A), and is a registered mentor with each body.
Now a passionate member of the NK Institute team, Sally is super-excited to be instrumental in bringing NK training to Melbourne and loves being witness to the personal growth of her students and the individual gifts that they each bring to their practice of kinesiology.