Sally Urokohara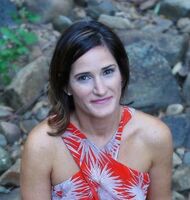 Sarah holds an Advanced Diploma in Neuroenergetic Kinesiology, a Bachelor of Education, Masters of Business Administration and Cert IV in Training & Assessment. She is a Level 5 Registered Practitioner (KPP) and Mentor with the Australian Kinesiology Association. Sarah has been seeing clients in her studio in Brisbane and online since 2016.
Prior to becoming a Kinesiologist, Sarah was a Physical Education teacher for 15 years. It was during her final year of teaching at an international school in Malaysia, that Sarah felt her intuition/spiritual tools come to the surface and wanted to find an outlet for both her left-brain science interests and her re-emerging spirituality. Neuroenergetic Kinesiology was the obvious choice.
Sarah is thrilled to be continuing the legacy of Hugo Tobar's work through delivering advanced kinesiology training on behalf of the NK Institute. Combining her teaching background with her clinical experience, Sarah ensures students are well supported during their learning.
Sarah is passionate about her mission of service this lifetime, and spends her non-client time offering mentorships, online programs, and podcasting. Outside of 'work', she loves anything to do with the ocean, swimming and sunshine.
Social Media: search 'Ignite Kinesiology'