Megan McIntyre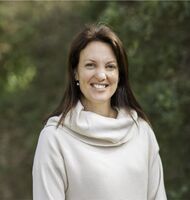 Megan McIntyre started her Kinesiology journey with NK's Hong Kong training affiliate 'Kinesiology Asia' and returned to Melbourne in 2017 to complete her diploma. Megan personally found kinesiology transformative in her own physical pain issues and needed to know more. Living in Hong Kong led her to find Kinesiology Asia and subsequently NK institute and was instantly hooked!
She has 20 years experience in health care as a medical practice manager and more recently as a Kinesiologist. Megan's clinic, Restored Balance, is located in Burwood and Camberwell, in Melbourne. Megan treats families in areas of physical pain, eczema and anxiety and works closely with psychologists and speech therapists in her Camberwell clinic.
Megan looks forward to sharing her experience in running a small business and has helped to update and mentor the NK Business and Marketing Workbooks. She will mentor NK students to achieve their respective qualifications and to be out working amongst the community as soon as possible.
Megan is an Australian Kinesiology Association (AKA) member since 2016 and is one of their qualified Mentor and Supervisors. Megan has served on the management committee for the AKA from 2019.
Megan is a mother of two boys, 11yrs and 13yrs, with her husband Gerry. Megan loves to travel however of late her family have enjoyed camping trips and hiking closer to home.
Additionally, Megan volunteers with the CleftPALS Inc, a charity supporting families with children born with cleft lip and palates, of which both her and her son have.