Kerrie McFarlane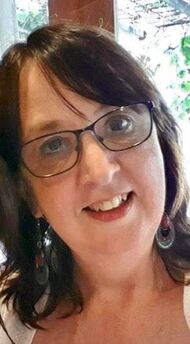 Kerrie has been involved with kinesiology for over 25 years. She began studying kinesiology in 1995, began lecturing in 1997 and has been developing courses since 1998. She has lectured extensively both in Australia and Europe. Prior to kinesiology Kerrie taught classical piano and theory.
Kerrie is the co-author of our flagship Chakra Hologram series, which she developed with Hugo Tobar more than two decades ago. Since then, she has developed further workshops on Astrological Kinesiology, Sleep Disorders and Dreamwork, Death and Dying and Chakras and Relationships. She was also a co developer and author of the Diploma in Sports Kinesiology.
Kerrie became the Principal at The Australian College of Complementary Medicine in 2008 and the CEO from 2010-2013. She came to work for NK Institute in 2018 as the Course Accreditation Manager and has been our CEO since 2019.
Kerrie brings her vast experience, empathy and wisdom to the NK team, supporting not only the day to day running of the Institute, but the staff and students that make up the essence of the Institute too.